It's been 2-and-a-half years since I've written a song. I don't mind admitting to that because the truth is that I haven't actually tried to write a song in all that time. First I was busy finishing up The Last Dive in Town (recording, mixing, cover art) and then I was busy learning to be a dad (an ongoing project).
That's why I'm anxious to announce that I've got a bunch of new songs in the works. I have little to no idea what they're about yet. At this point they're just chord & melody sketches with nonsense lyrics that I recorded off the top of my head over the past year or so and then promptly forgot about.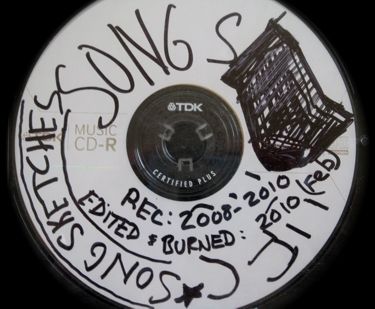 When I finally went back over these improvised takes a few weeks ago, I found about 15 different song ideas which I've now narrowed down to about 10 that I think could turn into something. Yes, I'm counting chickens before they hatch and surely not all of them are gonna make it, but the melodies are fun and my voice is feeling pretty good so I'm optimistic. Looking foward to having something fresh.
Now, let's see, I used to know how to do this…